Online Virtual Hairstyler - how to use
User manual
1. Sign up
Enter your E-mail and a password to Sign up.
2. Login (sign in)
Use this Email and password to login.
Click "Your photo..." to select and upload your face picture or take snapshot from web-camera.
Use navigation buttons to move and resize the picture.
For best results use a JPEG image of 400x500 pixels.
Please, pay attention to :
Look at examples of good templates:
You may use first 3 hairstyles in every category for FREE.
3. Payment
If you like this service - Pay for unlimited hairstyles access !
4. Logout
Click "Logout" to exit.
Demo video
ImageHairStyler demo on YouTube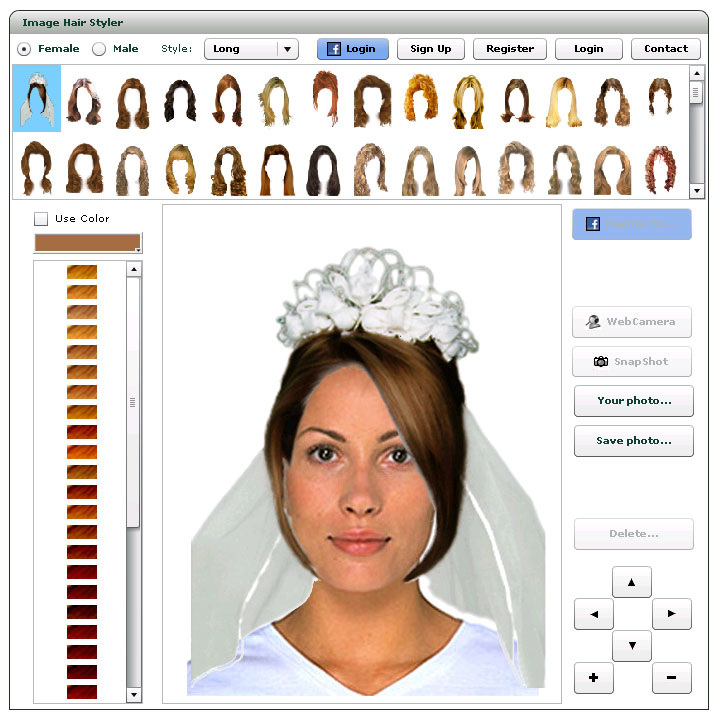 Do you like it? Share it :